TRADITIONAL ROASTING SINCE 1974
About Us
The brand you can trust
In 1974, Mr Poh Ah Seng and Mdm Ong Siew Hua embarked on a journey borne out of their passion for providing quality and healthy snacks. Through their hands-on business approach, they conceived the Camel Brand.
Their humble beginnings have started out in a backyard, where the founders gained first hand expertise about the entire process chain - from manufacturing to the traditional way of nut roasting. This gave them the leverage to understand the market on a personal level and paved the way for them to learn the techniques in bringing out the goodness and flavour in every piece of nut. Their unparalleled passion have established Camel as a quality snack brand offering a wide selection of healthy and tasty nuts, which can be enjoyed conveniently.
As Singapore's largest & only nut manufacturing company, Camel Nuts is the destination for fresh, wholesome, delicious and healthy snacks. We take pride in our commitment towards delivering the finest quality nuts & snacks sourced from top accredited farmers around the world. In short, the Camel brand stands for quality from around the globe. We are on a constant mission to bring out the natural nutty goodness in all of our snacks.
Camel Nuts is also proudly a Made With Passion brand, a national initiative that serves as a recognition of hard work and passion that goes behind our pursuit of excellence. 
Attention to detail means maximum quality.
Our R&D and Quality Control department ensures that every raw material undergoes stringent inspection. They pass through strict in-house laboratory testing, and are further evaluated to ensure adherence to quality and food safety standard. We also keep abreast of emerging technologies to continuously enhance operations and increase productivity.
Our certificates & accreditations:

Undisputed Quality Begins With The Best Raw Materials.
With our solid background in procurement, we ensure that our products are produced, packaged and delivered in perfection. By sourcing only the finest ingredients from top suppliers around the world, we provide the market with a selection of nuts memorable for their distinct taste, quality and flavour.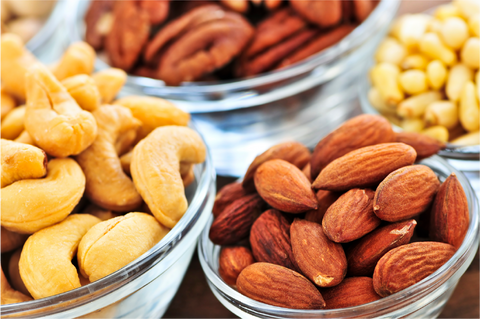 Continuously Exploring Delectable Possibilities
As we move forward, we search for opportunities and create innovative products that carry the same exceptional quality established by the Camel® Brand.

Furthermore, Every customers has different needs. That's why we offer customisation of products according to the requirements of our clients. This includes packaging under private labels for customers from different industries around the world - hotels, food services outlets, major retailers and several international airlines.
Present in over 40 countries around the world, the Camel brand aims to further strengthen our existing partnerships, establish new ones and tap into bigger markets in the coming years.